Description
Seed:

 

No
Peel Edible:

 

Yes
Season / Availability:

 October *depends on each year

Characteristics:

 New-Comer from Nagano since 2019
Registered in 2019, Queen Rouge is the new type of grapes from Nagano; born from Shine Muscat and Unicorn, this is the "ELITE" of all grapes in Japan.
Processed in:
Nagano

Spec:
350g x 1PC

Ingredients:
-

Preserve method:
To preserve the quality of the product, avoid direct sunlight/ places with high heat and humidity.

Note:
Images shown are for illustration purpose only. Actual products may vary.
We may replace item from other prefecture in the event of bad weather condition or out-of-stock situation.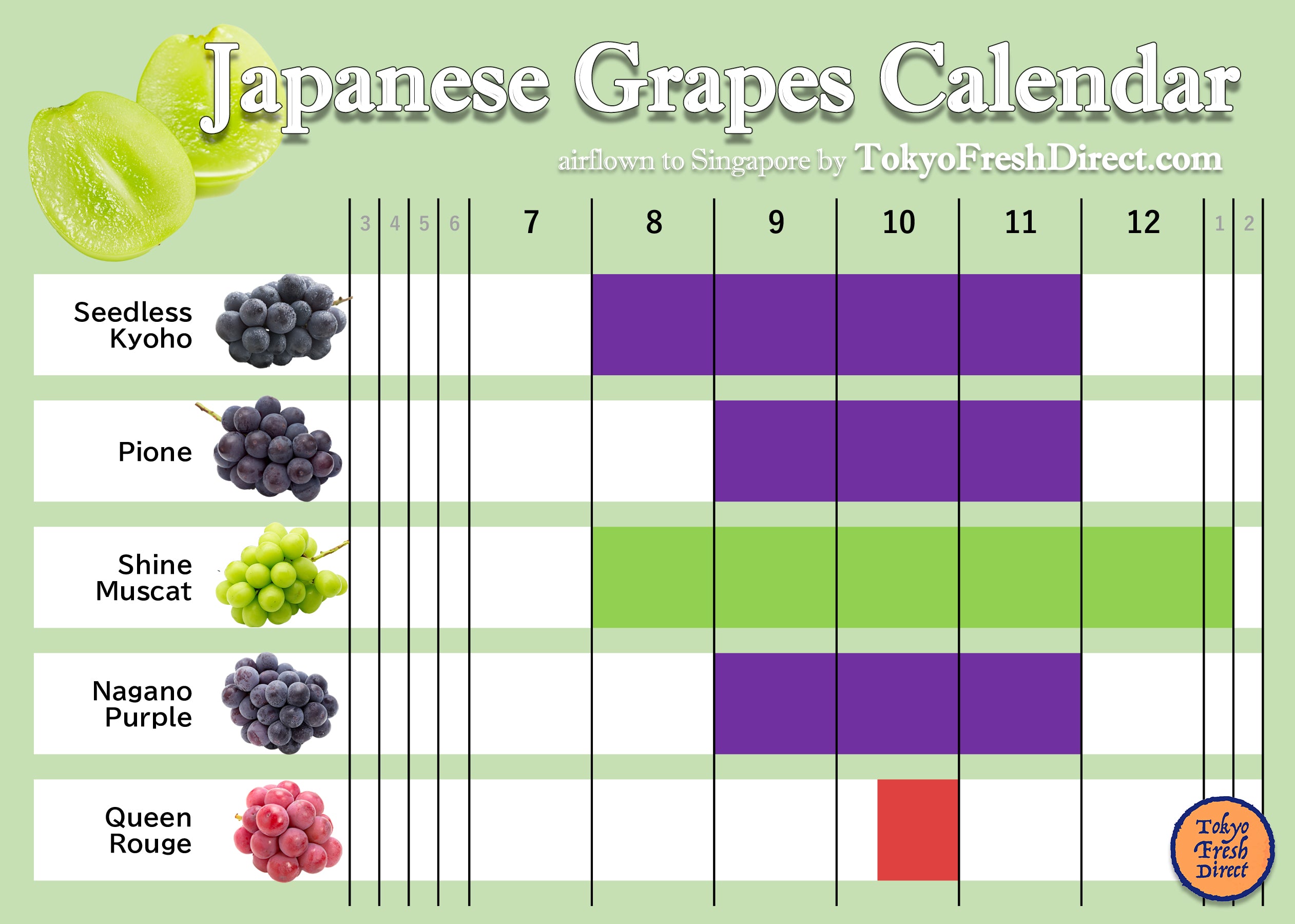 Guide to Japanese Shine Muscat and Grapes
In Japan, more than 60 grape varieties are cultivated, showcasing a diverse range of types.
Read More